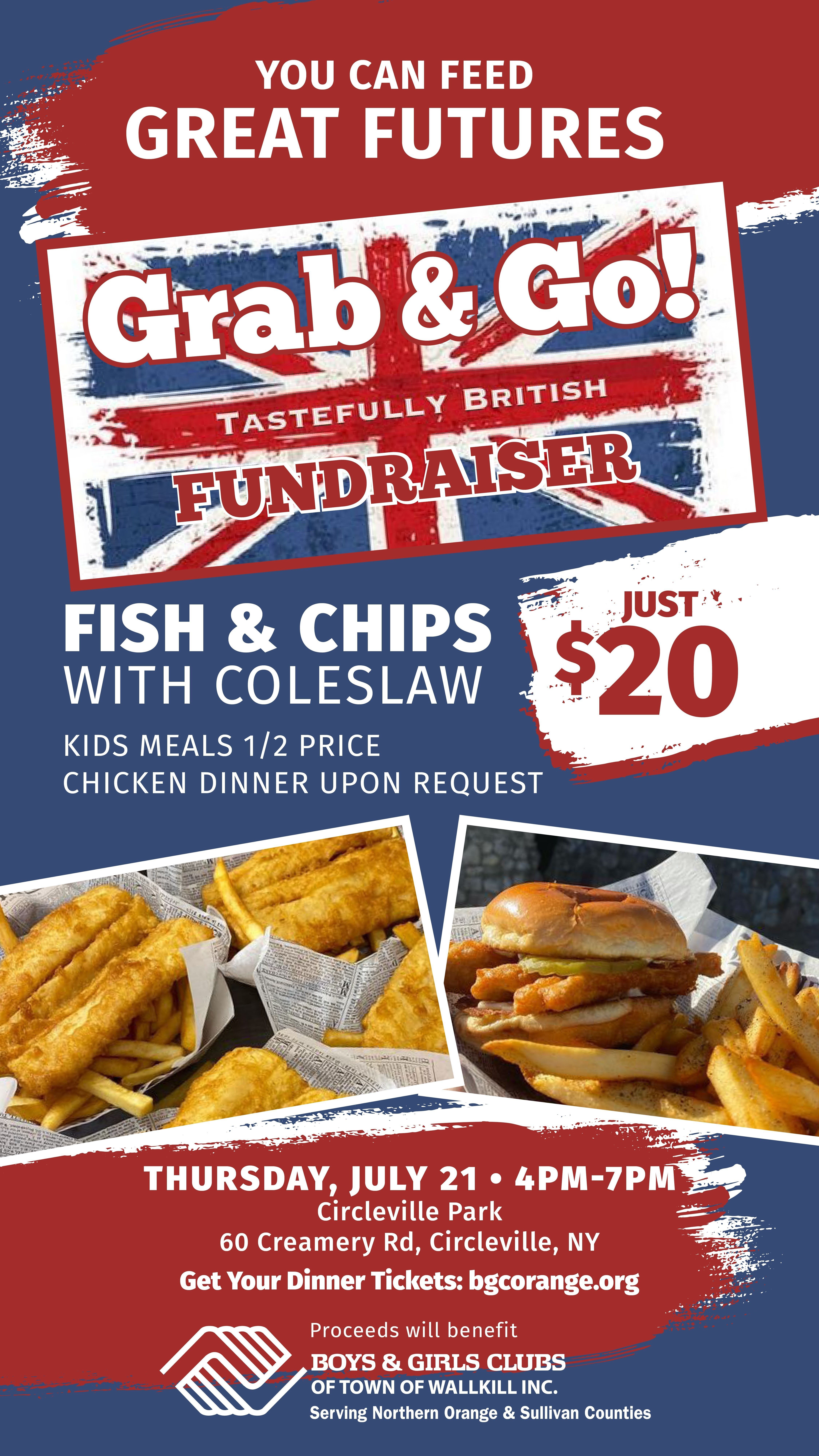 Work up your own appetite and come eat for GREAT FUTURES at our Tastefully British Food Truck Grab & Go Event on Thursday, July 21, 2022.
Pre-order your meal & pick up on July 21, 2022 at 4pm-7pm!
25% of every meal sold will help support our programs!
Our kiddos at Boys & Girls Clubs are eager to get back to the Clubhouse experience where every day they work toward academic success, healthy lifestyles and good citizenship.
When schools reopen in the fall, Clubs will be vital to restoring a sense of safety and belonging for kids that has been lost during the pandemic. Moreover, parents and our communities will need Clubs more than ever to help young people stay on the right path and build essential skills for GREAT FUTURES.
Help support our programs & enjoy a delicious meal! It's all for the kids!