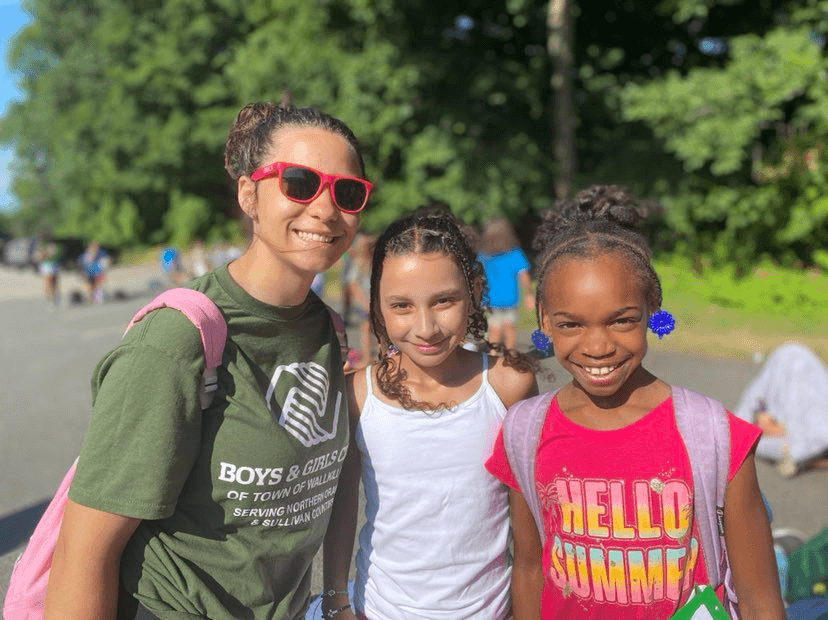 The time to register for summer camp is upon us! Monday, April 3, at 9:00 AM, registration for the Town of Wallkill Summer Day Camp will open. Follow these helpful tips and instructions to ensure you are ready to submit an application for your children.
But firstly, how long will it take to register my children?
The application process takes about ten minutes per child. You will need to apply for each child separately. Once complete, you should receive an email confirming your application submission.

***IMPORTANT*** Although you have submitted your application, you are not done. The confirmation email you receive will remind you to submit four additional forms: an authorized grown-up pick-up list, a record of your children's immunizations, a health history form, and our COVID-19 waiver. These will be found on your parent portal, the link to which will be in your confirmation email.
Is there anything new with registration this year?
Yes! This year, there will be a non-refundable $25 registration fee that will apply towards your children's summer camp tuition.
Returning Families
If you are a parent or guardian looking to re-enroll your children, your login and password will be the same as last year. If you are having trouble remembering what email you used or your password, you can call the office to reset it.
What items will I need to register my children?
An email you use regularly.
All non-emergency communications will be done through that email.
A debit or credit card to place on file.
While we accept checks, cash, or money order, you must place a card on file to complete your registration and pay the registration fee. If this is an issue, please call the office at 845-342-8833.
A copy of your children's immunization.
Per the NYS Sanitary Code, camps must maintain immunization records for all campers, including dates for all immunizations against diphtheria, haemophilus influenza type b, hepatitis b, measles, mumps, rubella, poliomyelitis, tetanus and varicella (chicken pox). Even if your child has attended our camp before, you must provide proof of immunization. If you have questions please call the office at (845) 342-8833.
Contact information for those authorized to pick up your children.
Frequently Asked Questions About Registration
When will I need to pay my children's summer camp tuition?
We will charge the card on file in the amount due for each session on the Wednesday before that session begins unless you have called the office to arrange for an alternative payment plan. You may pay all or part of your summer camp tuition any time before or during camp. Your session must be fully paid for before it starts for your children to be able to attend.
Are there scholarships available?
Yes, there a limited number of scholarships available. You must have applied for summer camp in order for our staff to consider your scholarship application. Decisions on scholarships are usually announced in mid-to-late May. You may find the application by visiting our "for parents" section on our website.
At what age can my child start at the Wallkill Summer Day Camp?
Anyone starting kindergarten in September 2023 is elligable to attend.
If I have a vacation planned, may I register for only one week of a session?
No. Our sessions are in two week blocks and we do not proate the fee based off attendance.
Do

es your camp fill up?

​​​​​​​
​​​​​​​YES! Over the past few years our summer camp has had a waiting list. To avoid being waitlisted this year, register early and comeplete the four additional forms.