School Break Club
REOPENING UPDATE as of 9/2/20:
We will not be able to offer School Break Club at this time. We will continue to monitor the situation and will inform the public of any changes.
We offer School Break Club for the school holidays and school breaks when school is not in session (based on the Pine Bush Central School District Calendar).
School Break Club is held at the Clubhouse at Circleville Park, located at 60 Creamery Rd, Circleville, NY and ANY child may attend.
The program is held from 7am to 6pm.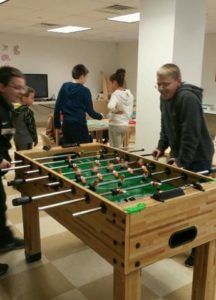 Your child will have access to art projects, science experiments, cooking classes, sports and a host of other activities designed to keep them happy, active and engaged on their day off.
Healthy snacks are also provided, however breakfast and lunch are not.
This program is available for registered Club members who attend our after school programs in ANY school, but also children who register exclusively for School Break Club!
---
COST
*Annual Non-Refundable Registration Fee: $35
*Due at time of registration
Daily Fee:
The cost is $15 per day if the Club is given notice 2 business days prior to the date of the School Break Club.
The cost is $20 per day if the Club is given notice LESS than 2 business days prior to the date of the School Break Club.
Payment is due at the time of sign-up. You MUST sign-up for each School Break Club day that you plan to attend.
This fee includes healthy snacks, and all supplies, games and activities for that day.
How to Register
If your child attends one of our programs, they are eligible for School Break Club and you may sign them up by sending an email to our general account: office@bgcorange.org.
If your child DOES NOT attend one of our programs, you MUST complete the Club Member Membership Form (available online below) and submit it to our Clubhouse via the online form. Once registered, you may sign them up by sending an email as noted above.
For more information, please give us a call at (845) 342-8833!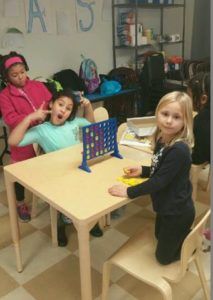 Registration for the 2019-2020 School Year is OPEN!  
*If you are registered for one of our Club sites, you do NOT need to fill this out.  This form is only for people who wish to use the School Break Club, who are not members of our regular Club.*
---
Safety for our Club kids is the highest priority for our organization.
All staff members undergo annual criminal background checks and all Program Staff also undergo annual fingerprint clearance from New York State, are CPR and First Aid-certified and receive a minimum of 15 hours of youth development training annually.
---