Ellen Quimby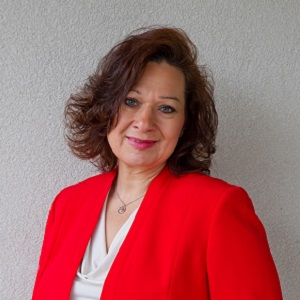 Ellen grew up on Oregon Trail in Walker Valley, NY, which was part of her grandmother, Helen Jansen's family farm on Jansen Road that her father grew up on. Ellen went through the Pine Bush Central School system, graduating from Pine Bush High School. Ellen then attended OCCC and worked at Ellenville National Bank.
She still resides in Pine Bush enjoying all the Hudson Valley has to offer to the fullest. Her greatest joy is being the mother of four daughters, and now the grandmother of Aja, Selena, Christopher, and Nicholas.
In 1991, Ellen was asked by Bob Collins to join his insurance agency in Pine Bush to learn the business and she remained there until June 16, 2014, when William A. Smith & Son became her new professional home, as an Affiliated Producer.
In the past, Ellen, along with her girls, owned & operated a country store, Quimby & Smith, from 2001 – 2011. In 2006, Ellen became a founding board member of the Pine Bush Area Chamber of Commerce, and she served as Secretary, Vice-President, and President until August 2015. During that time, Ellen also served as Vice President of the Walker Valley Marching Band. After closing her shop, Ellen joined Wallkill East Rotary in 2011, where she served as Secretary, President Elect, and President. Ellen is a graduate of Leadership Orange, 2014, and a recipient of the 2016 Leadership Orange Hall of Fame.
Ellen is a longtime volunteer at the Town of Wallkill Boys & Girls Club, and the recipient of the Business Impact Award in 2010. Along with the Town of Wallkill Boys & Girls Club, she also enjoys serving on the Advisory Board for the Pine Bush High School Academy of Finance, and the Cancer Resource Center of the Hudson Valley. Ellen is a member of the Wallkill Rod & Gun Club, and Middletown Elks Lodge #1097.
In her free time, Ellen enjoys painting, cooking, hiking, biking, shooting, kayaking, skiing, and spending time with my family & friends.