Valerie Harrison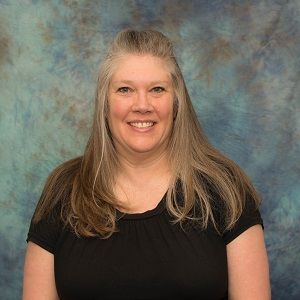 Val first began working at the Town of Wallkill Boys & Girls Club as the Office Manager from 2000-2011. She rejoined the staff in February 2017 and now works as the Operations Assistant.
Although she was born in Middletown, Val grew up Walton, NY, in Delaware County. She returned to the area and currently resides in Scotchtown with her husband Dan. Val has 2 daughters, Brianne & Allison as well as 2 stepsons, Matthew & Joshua. She also has a 17 lb. Maine Coon kitty named Sammie.
Val has worked in various different professional capacities as a licensed hairdresser at a beauty parlor in Circleville, her favorite job for 11 years as a stay-at-home mom and also at a print shop in Middletown.
Her absolute favorite aspect of working at TOWBGC is building relationships with the parents and seeing the kids grow up in the program.
FUN FACT about Val: Val never forgets a face! Two years ago while taking a hike around a lake in Montgomery, Val walked past a couple with a dog named Bella. Over a full year later, she recognized the couple at the Bloomingburg Diner ̶ they were extremely surprised when she asked them how their Bella was!