THE GREAT FUTURES FUND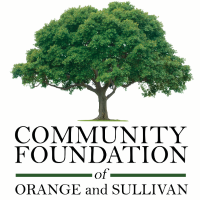 To ensure that we're doing all we can to give kids the opportunity to achieve success in life, the Town of Wallkill Boys & Girls Club - thanks in part to a gift from a generous donor - established THE GREAT FUTURES FUND at the Community Foundation of Orange and Sullivan.
Our forward-thinking Board of Directors, with donor consent, created the Great Futures Fund as a vehicle for immediate and planned gifts that will support our Clubs and provide for their long-term sustainability.
Anyone can make a gift to the fund at any time and donations can be made in honor or memory of a family member, friend or loved one.
We welcome and strongly encourage all supporters to consider leaving a bequest in their will to the Great Futures Fund. Not only will this help reduce estate taxes, but it will also leave a lasting legacy for an organization that was so important to you during your life.
The Community Foundation helps make it possible for individuals to make gifts of all types, not just cash. There are varieties of gifts that can be made to the fund including:
Donating shares of appreciated stock
Naming Great Futures Fund as the beneficiary of a life insurance policy or retirement assets
Leaving a gift of real estate to the Great Futures Fund (stipulations do apply and these donations must be discussed with leadership of the Town of Wallkill Boys & Girls Club and the Community Foundation)
Setting up a charitable remainder trust which will generate income during your lifetime with the remainder going to the fund upon death
Establishment of a charitable lead trust which will support the Town of Wallkill Boys & Girls Club during your lifetime with the remainder going to a family member upon death
We recommend speaking with your accountant and/or attorney, as there are tax implications and other factors to consider when leaving a gift of this size. Staff at the Community Foundation are also available to speak to you regarding any of these giving vehicles.
---
The Community Foundation of  Orange and Sullivan is a 501(c)(3) nonprofit organization. All gifts are tax deductible under current tax laws. For more information, call the Community Foundation at (845) 769-9393.