REOPENING UPDATE as of 11/25/20:
The PBCSD will be going all virtual from November 30, 2020 through January 15, 2021. As a result, we continue our full day child care option for families in need beginning during that time, with the option of sending your child 5 days a week. Full day child care will be offered Monday to Friday from 7am to 6pm to families in the PBCSD at our Clubhouse at Circleville Park.
Once in person instruction resumes we will be providing the following services:
Before & After School Programming at Pine Bush Elementary (serving EJR, PBE & Crispell)
After School Programming at the Clubhouse at Circleville Park (serving Pakanasink, CES & CMS) 
Full Day Child Care at the Clubhouse at Circleville Park (serving the PBCSD)
We will not be able to offer School Break Club this year.
The Town of Wallkill Club, now known as the Clubhouse at Circleville Park, is the cornerstone of our organization. It was founded more than 20 years ago by a group of parents looking for fun activities for their children and their friends.
With the exception of two weeks at the end of each summer, this Unit is open at least five days a week to serve the Town of Wallkill youth through before and after school programming and a summer day camp.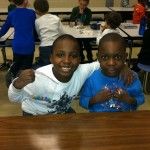 At this location we serve children from Circleville Elementary/Middle Schools and Pakanasink Elementary Schools.
How It Works:
Our before school program is held at the Clubhouse at Circleville Park and is open to registered members from the Circleville & Pakanasink Elementary Schools. Drop off begins after 6:30am. At approximately 8:45am the children are bused to nearby Circleville Elementary School where the district provides shuttle transportation to the other schools.
AS OF 9/7/2020. THE BEFORE SCHOOL PROGRAM IS NOT BEING OFFERED AT THIS TIME.
At the end of the school day, Club members gather at Circleville Elementary School and are bused to the Clubhouse at Circleville Park at approximately 3:45pm. Parents pick up their children from the Clubhouse by close of program at 6pm.
Before School Program
Serving Grades K-5

After School Program
Serving Grades K-8
*This site also serves Pakanasink Elementary

**Program is held at the Clubhouse & busing is provided to & from the schools

After School Program
Serving Grades 6-8

*This program gets bused to Circleville Elementary & then to the Clubhouse