Club Sites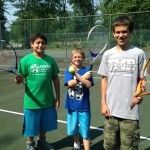 The Town of Wallkill Boys & Girls Clubs, Inc is proud to serve school-aged children in Northern Orange & Sullivan Counties. Founded in 1993, the agency provides before and after school programming as well as summer day camps to local youth. We are a member in good standing with the Boys & Girls Club of America.
The Clubs' mission is to enable all young people, especially those who need us most, to reach their full potential as productive, caring, responsible citizens.
Our Club provides the services and programs to help boys and girls make positive life choices. From education and career programs to health and life skills, our staff and volunteers help inspire youth by providing an opportunity to belong, succeed and serve their community.
---