Barbi Neumann-Marty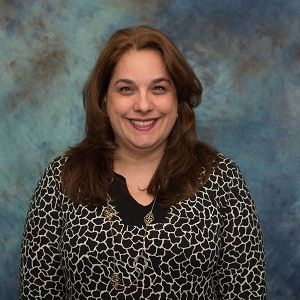 Barbi Neumann-Marty was the Program Leader of the Monticello Boys & Girls Club from 2009- 2012. She is now the Senior Unit Director for the Sullivan County Programs in Monticello and Fallsburg.
Barbi's focus is providing youth with activities and experiences to promote their social and emotional growth by offering a safe and supportive alternative after school program.
Some highlights have been participating in the beautification of Monticello through Operation Daffodil, and a trip to Rolling Stone Ranch in Bethel, N.Y. where club members mucked stalls, groomed, and rode horses for the very first time. The JETS Dolphins game proved to be a wonderful experience had by all.
Barbi's favorite community service event is the Alice Kreiter Senior Citizen Prom. Boys & Girls Club members are on the prom committee. They are involved in every aspect of planning, raising funds, and serving the seniors. The 2013 event will be our sixth year collaborating with local senior citizens.
Barbi is a graduate from Tri-Valley Central School. She attended Sullivan County Community College earning an AAS in Early Childhood Education. She went on and received a BA in Arts & Letters from Mount Saint Mary College. Barbi worked for the Monticello School District for 10 years.
Barbi is a Liberty Rotarian working on various community projects. She has been coaching AYSO soccer for five years. She also has two years experience as an assistant coach for Liberty Little League. One of Barbi's greatest pleasures is to volunteer in her daughters' kindergarten classroom one day a week doing arts & crafts.
Barbi lives in Parksville, N.Y. with her husband and two daughters.